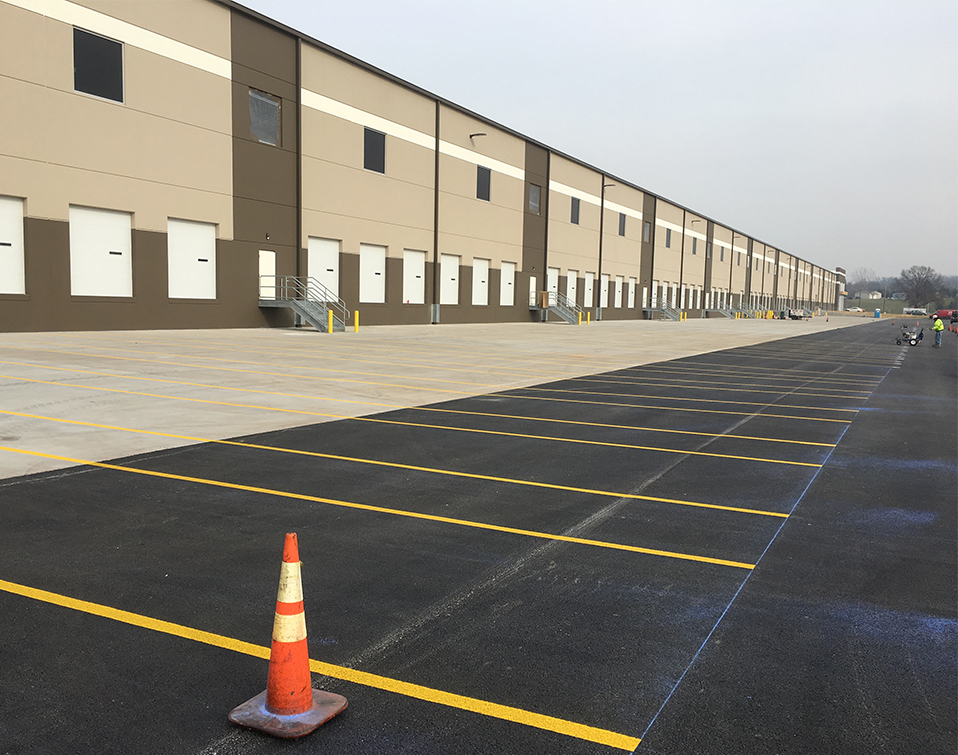 Your parking lot is the first experience your customers or visitors will have with your company or facility: don't leave line striping to chance.
As a nationally-certified line striping contractor, our team guarantees results you'll be satisfied with. Whether you need to re-stripe an existing parking lot, or mark a new layout for a 1,000-space shopping center lot, you deserve the best.
Ross Industries takes the time to get to know each of our customers and their projects. By proposing various layout options and working together until the right plan is in place, we help our customers maximize space while minimizing parking lot hassles and frustrations. Our use of top-of-the-line products and equipment ensures lines will last long into the future, regardless of the elements or heavy usage.
With Ross Industries, you can be sure your calls and questions will be answered promptly and that your project will be completed as efficiently and affordably as possible. Our dedicated, professional team combines superior skills, in-depth, practical experience and industry knowledge to produce the best final results.
Ready to create or revitalize your parking lot? Give us a call, today.
Contact Us Today!
Call 1-800-326-7747
or
Complete the form below.